All about saigonBikes – saigonBikes story, saigonBikes team, saigonBikes Philosophy in Saigon, Ho Chi Minh City
All about saigonBikes, www.saigon-bikes.com – renting Bikes, Converting Driving Licenses and Driving Lessons in Saigon, Ho Chi Minh City
Read all about us, about saigonBikes. We at saigonBikes are specialised all around driving in Vietnam. saigonBikes is a bike rental Saigon and Ho Chi Minh City. We are renting bikes, motorbikes or scooters, converting driving licenses and giving driving lessons for foregners in saigon and ho chi minh city. What we offer is for foreigners and expats living in Saigon and Ho Chi Minh City. Rent a Scooter, Bike or Motorbike, Get your vietnamese driving license or take driving lessons in saigon now Online at www.saigon-bikes.com. Our about us, about saigonBikes section is about Our Story, Our Team, Our Strengths and Philosophy.
The easy way to rent a bike
Our story started in 2016, when we first arrived in Vietnam. Eager to experience life in this country and see its sights, we first needed a way to get around. To travel the city, we decided to rent a bike. After a bit of looking online, we ran into the first problem: there weren't any good, trustworthy places to rent a bike from. Obviously that made things a bit more difficult. We had to ask other expats for advice, hoping that, since they had lived here longer, they would have more helpful suggestions. With their help, we managed to find a place to rent a bike in Saigon. Finally. But the problems hadn't stopped yet. After we arrived at the rental place, ready to get bikes and head out on the road, more issues became apparent. It was difficult to communicate with them, the bikes were old, they did not have a rental contract, no regulations: there weren't really any standards at all.
Renting a bike really shouldn't be so hard.
Thus we decided to start a professional bike-renting service for foreigners and expats. Our goal is to create a safe and trustworthy way to rent a bike, with everything kept as clear and easy to understand as possible. That means a contract in English, an emergency contact number for renters (just in case), a repair service if the bike has problems, and additional benefits to keep the driver and the bike as safe as possible. From driving licences to learning how to drive in the first place, we want to help foreigners and expats settle into Vietnam with as few problems as possible.
But then again, living in a new place always has its troubles. When it comes to driving, though, we'll be sure to help. You might have 99 problems in Vietnam, but trust us: the bike ain't one.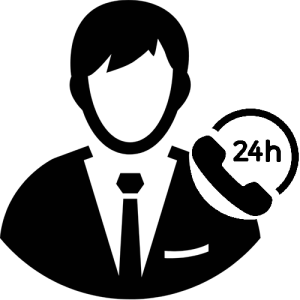 The Easiest Way to Rent

Choose your bike, rent it, and be on your way
English Language

Our employees speak English
Safety first

Every bike and helmet gets checked for you
Customer Support

Emergency contact, bike repair, and general help
Fair Agreements

All issues and costs are clearly documented
Provided Guides

Guides to convert your licence and drive safely

You have 99 problems in Vietnam but the bike ain't one
Our company, saigonBikes, was founded in 2016 to make bike renting in Vietnam easier. We are specialized in renting motorbikes of all kinds for foreigners and expats, but we also help our customers with converting their driving licence and learning to drive safely. Our goal is to create a safe and transparent opportunity for bike rental.